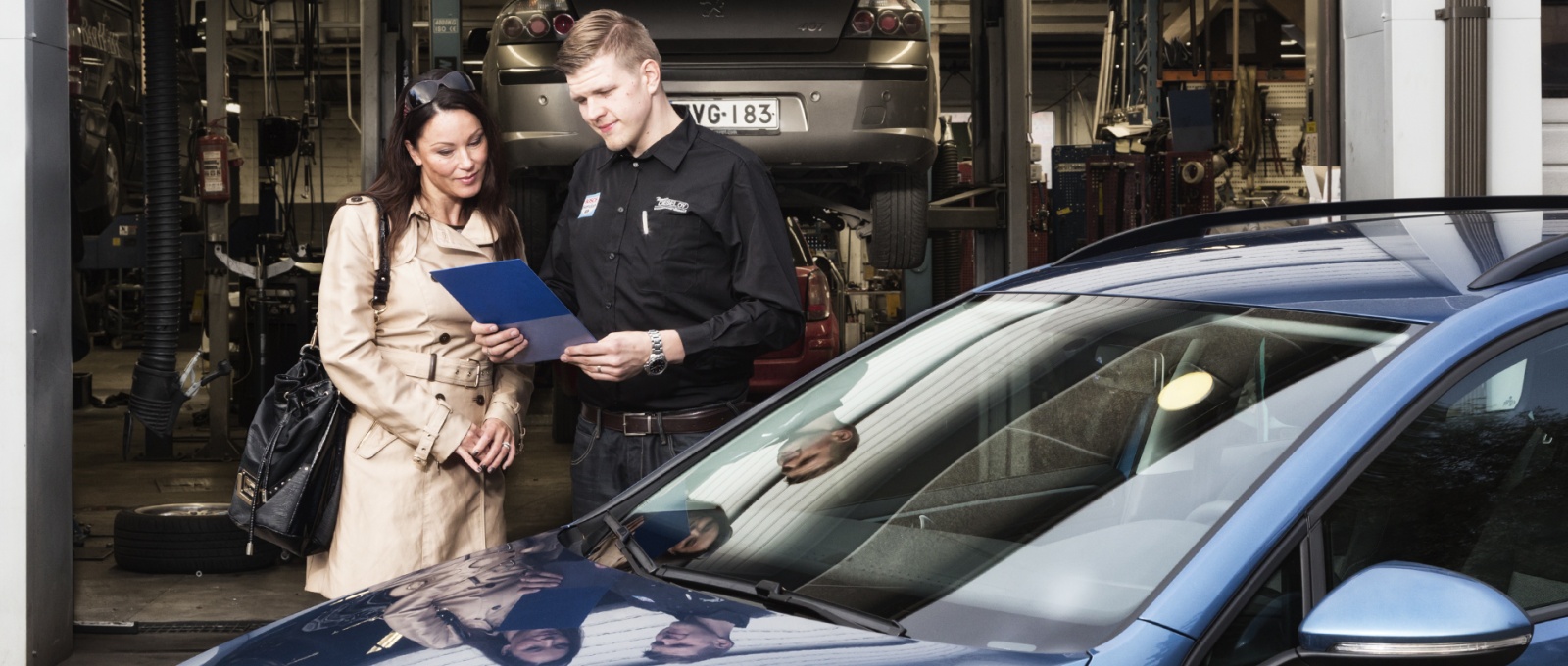 Tammer Diesel
In the face of a surprising situation, quick help was found in the Interim CFO service
Sometimes the employee's new challenges can bring new challenges to the company as well. In the spring of 2022, Tammer Diesel Oy was faced with such a situation, when the person in charge of personnel and finances decided to set off towards new challenges. A professional specialist was needed as soon as possible. Gallant's solution brought quick help to a surprising situation.
Tammer Diesel, a family business founded in 1954, is one of Finland's most well-known and traditional engine technology experts, whose special expertise is in engines and car maintenance. Tammer Diesel serves customers related to the repair and maintenance needs of engines and vehicles in three locations: Tampere, Jämsä and Joensuu. The company's customer base consists of individual consumers up to large companies.
Smooth solution to help the customer
When a company for which flexible and solution-oriented customer service is the number one priority needs help, it is valuable to find a financial management partner who can offer a flexible solution without delay. Already on the same day, when the HR- and finance manager resigned, Tammer Diesel's and Gallant's team sat at the same table to find a solution to the situation.
After weighing various options, Tammer Diesel ended up choosing Gallant's interim service. The skills and know-how of the CFO were transferred to interim CFO in just over a week. The instructions were documented in video format and written instructions were prepared based on it, which could be used in training the new CFO and later also e.g. in support of summer vacationers. Although the time left for orientation was short, the change was handled smoothly.
– Gallant was excellent in its Interim CFO service, says Tammer Diesel CEO Jani Myllykangas.
The planning of the service was carried out together with the customer, so that the temporary outsourcing could meet the customer's needs.
– The best thing about Gallant's Interim CFO service was the overall service, which helped things to run smoothly, Jani says.
When a key person leaves at short notice, it is important to find a quick and flexible solution to keep financial processes up to date. Gallant's Interim CFO took over just when the client needed it. Tammer Diesel was also convinced by interim CFO's competence and spirit of service.
– I recommend Gallant's Interim services if the company needs immediate HR- or financial management expertise, or a professional resource related to special project, Jani sums up.
I recommend Gallant's Interim services in need of immediate personnel or financial management expertise, or a professional resource related to some kind of special project.
Toimitusjohtaja Jani Myllykangas, Tammer Diesel Oy
Tammer Diesel Oy
Founded in 1954, a family business specializing in the repair and maintenance of engines and vehicles
Locations: Tampere, Jämsä and Joensuu
Turnover in 2021 €8.9 m€, personnel 59